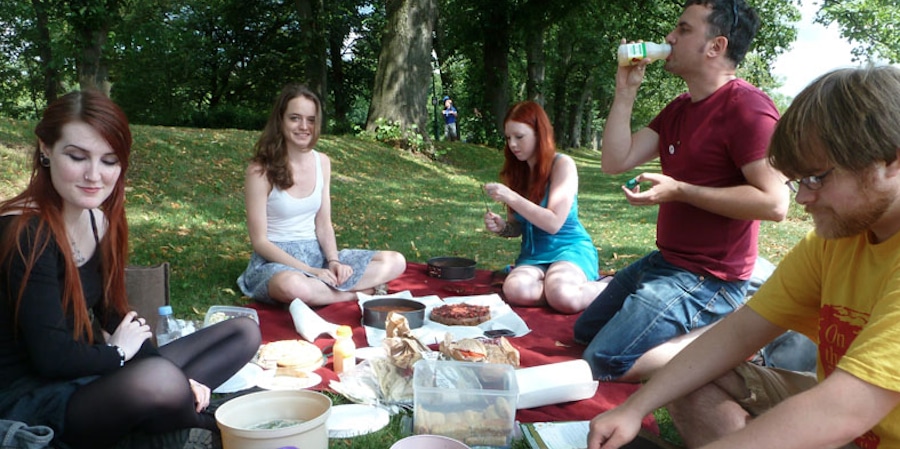 Que vous cherchiez à rencontrer l'amour ou vous faire des « veggie-potes », des sites existent.On vous dresse la liste des plus connus.
1 – Vegaia, le plus orienté love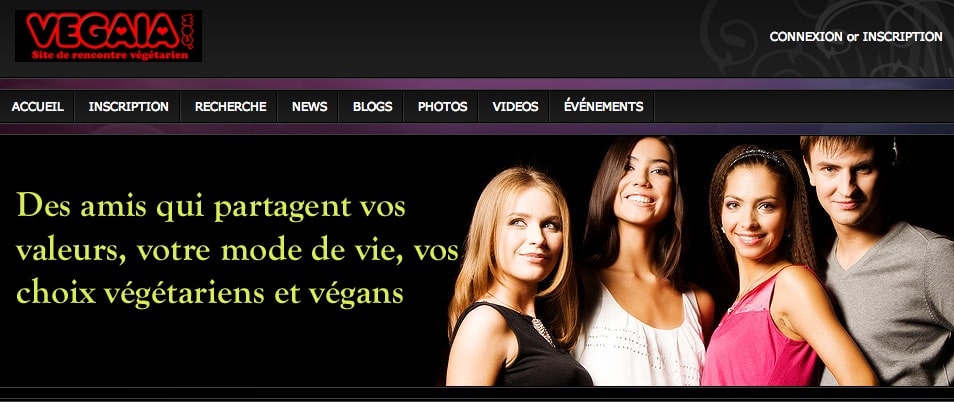 Lancé en 2009, Vegaia est un site de rencontres simple et sans pub. Bien qu'un peu désuète, l'interface est efficace et devrait vous permettre de trouver des profils intéressants. C'est pour nous la meilleure plateforme en ligne pour rencontrer des célibataires . Et en plus, c'est gratuit. Que demander de plus?
Membres : 1.800 environ
Coût : C'est gratuit!
Le + : Efficacité
Le – : Interface à revoir
2 – Vegedia, le plus orienté réseau social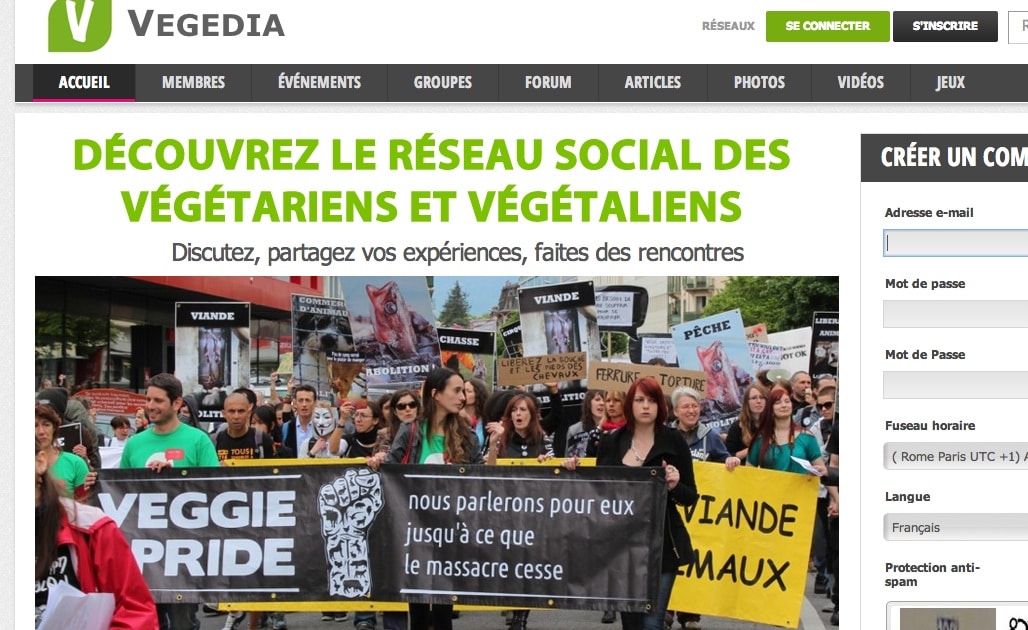 Petit frère de VegeMag, Vegedia est un réseau social de type Facebook pour discuter, partager des liens ou rejoindre des sorties. Beaucoup de «en couple» et pas mal de célibataires. Si l'approche « cash » des sites de rencontre vous rebute, Vegedia pourrait vous plaire.
Membres : 2.500 environ
Coût : C'est gratuit!
Le + : La communauté est très active
Le – : Ca rame parfois
3 – Les groupes végés sur Facebook

Certains groupes Facebook regorgent de membres végés. On pense notamment à « Happy Veggies » ou « Végétariens/Végétaliens/Vegan/Omni en conversion ». Et même s'ils ne sont pas orientés rencontres, vous pourrez nouer de belles amitiés sur ces espaces. Et plus si affinités?
Membres : Plusieurs milliers
Coût : C'est gratuit!
Le + : Facebook
Le –  : Facebook
4 – AmourBio, à fuir absolument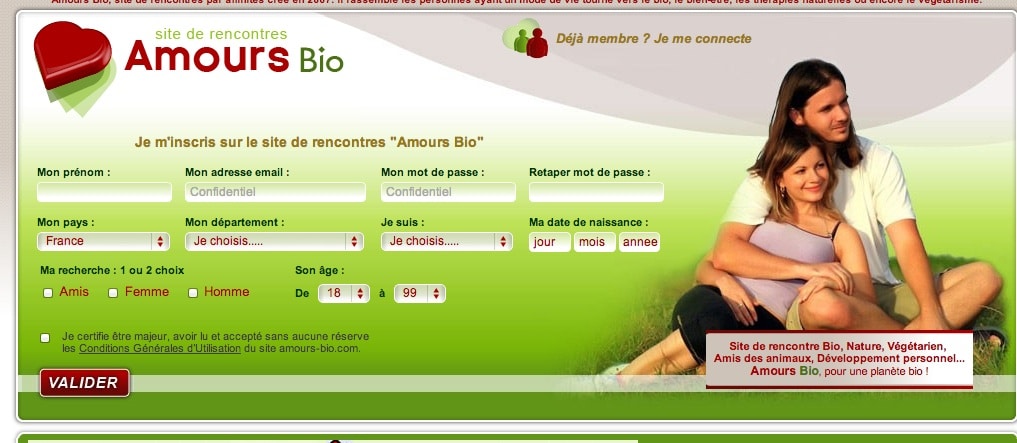 Nous avons reçu des témoignages d'anciens membres affirmant que des messages étaient envoyés pour des faux profils pousser à l'abonnement. Il est en effet impossible de consulter sa messagerie sans payer. Nous avons essayé de contacter l'entreprise après un soucis de compte, sans jamais obtenir de réponse, en un mois.
Pire, l'entreprise a essayé de poster de faux commentaires en dessous de cet article, oubliant de changer son adresse email. Comme vous pouvez le voir, le commentaire élogieux pour Amours-bio est lié à la même adresse… que la personne qui gère Amour-bio (site lié à Amours-Bio.com).
5 – Meetup, OVS… Pour des sorties entre potes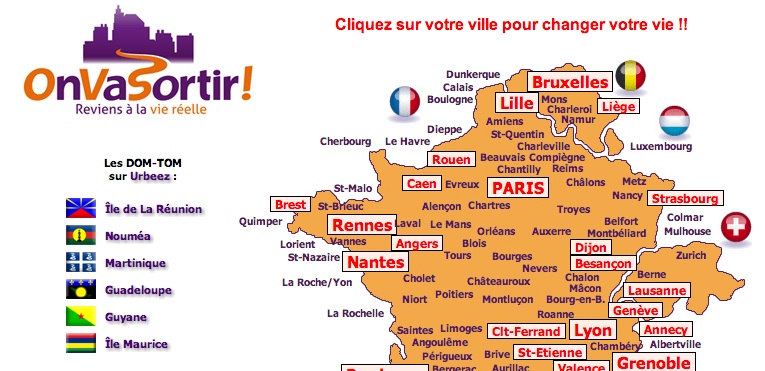 Les sites de sorties amicales et rencontres entre amis comme OVS ou Meetup cartonnent dans les villes. Un bon moyen de nouer des relations avec des végés. Si vous optez pour Meetup et que vous habitez Paris, rejoignez les groupes « The Spicy Vegetarian Social Club » et « The Paris Vegan Meetup Group » qui sont très actifs et proposent régulièrement des sorties.
Coût : C'est gratuit!
Le + : Des rencontres souvent intéressantes
Le – : Il faut parfois parler Anglais (Meetup)
6 – Les sites de rencontres anglophones, pour les «I speak Wall Street English»
Il se nomment VeggieDate, VeganPassions ou VeggieConnection. Et avec leurs milliers de membres, ils vous séduiront si vous vivez dans un pays anglophone. Car les Français, Belges ou Suisses s'y comptent sur les doigts de la main. A vous de voir.
Coût : 10 à 30 euros/mois selon les sites
Le + : Beaucoup de membres
Le – : Très peu francophones.
7 – Adopteunmec, Meetic… Pour ceux qui aiment les «plans foireux»
Vous avez vraiment envie qu'on vous invite pour votre premier rencard au KFC ou à Mcdo pour manger un Filet-O-Fish? Non? On vous conseille alors d'éviter tous ces gros sites de rencontres «génériques» où la plupart des membres qui s'affichent végétarien, végétalien ou vegan ne le sont pas réellement.
Coût: 10 à 30 euros/mois selon les sites
Le +: Beaucoup de membres
Le -: Très peu de vrais végés
>> Vous avez testé ces sites? Vous en connaissez d'autres? Dites-nous dans les commentaires…